Opening A Bank Account In Malaysia In 2023
Are you thinking about establishing a bank account in Malaysia?
If you intend to immigrate to Malaysia for employment, commercial purposes, or for any other reasons, one of the things that you should think about is opening a bank account. Managing your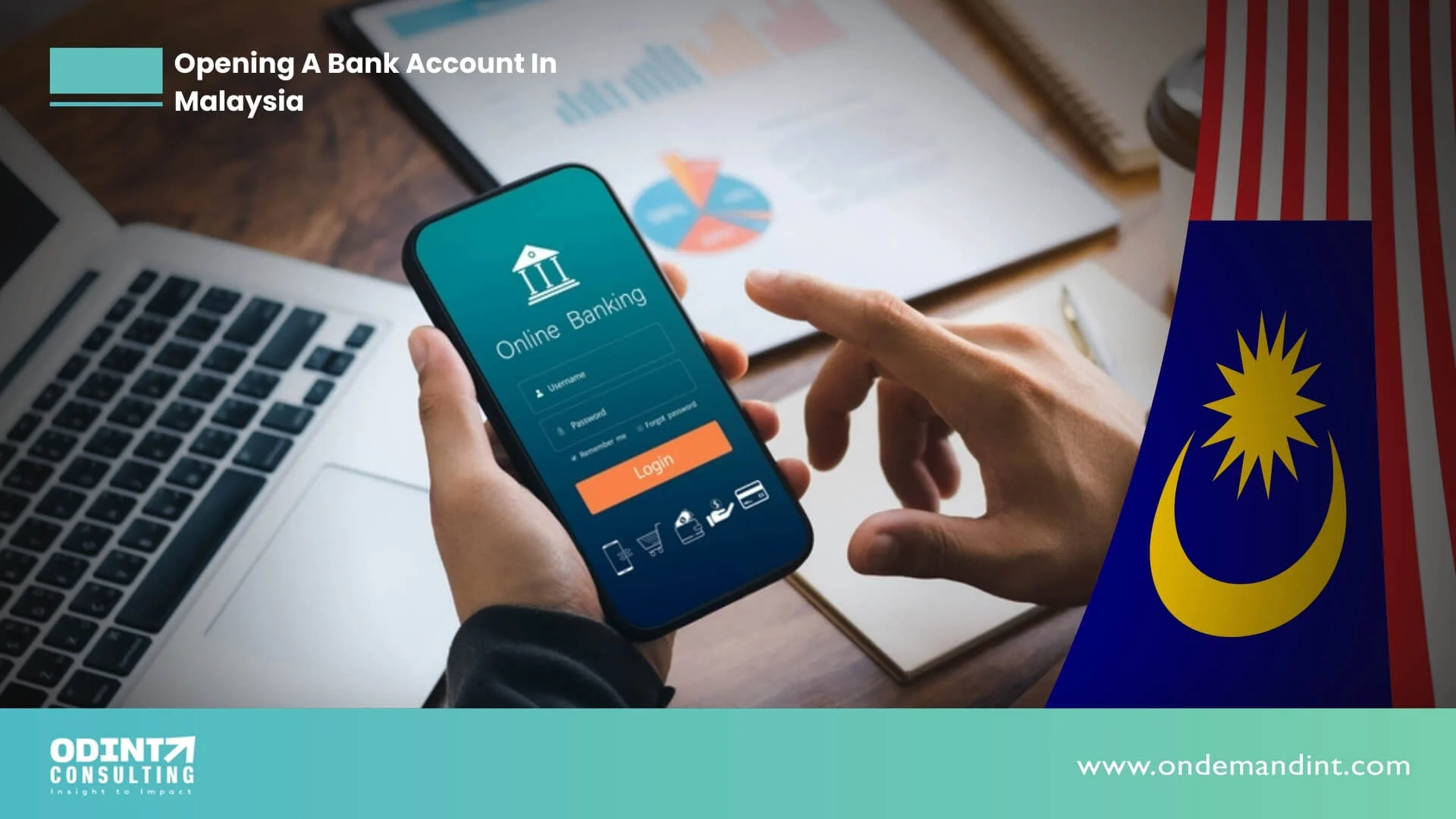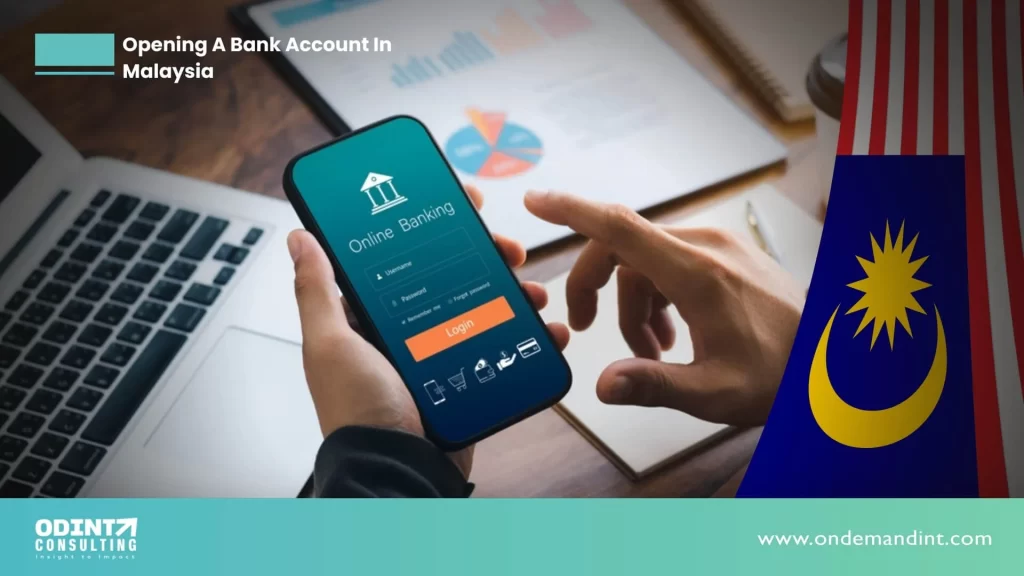 finances effectively is essential when relocating to a new country for a seamless transition. Being unfamiliar with the available banks and financial facilities in Malaysia can pose challenges in handling your finances.
Whether you're an individual or an investor who is considering registering a business in Malaysia, having a bank account can offer you several benefits, like better access to financial services, internet banking capabilities, and the ability to engage in transactions effortlessly.
Through this article, we will assist you with the procedure for opening a bank account in Malaysia. Additionally, we will be covering the types of banks accessible, the cost associated with opening a bank account, and if you could open online bank account in Malaysia.
Procedure for Opening a Bank Account in Malaysia
Although opening a bank account in Malaysia can seem like a complicated procedure, it can be simplified into the following steps:
Select the bank
One of the most important steps in opening a bank account in Malaysia is choosing the bank. While choosing a bank take into account elements, including the availability of ATMs, branch accessibility, online banking functionality, location, services offered, etc. All of these will help you select the bank that best meets your demands and requirements.
Collect the required paperwork
After deciding on a bank, the following step is to obtain the necessary documents, including your passport and proof of address, among others.
Applying for the account
To open a corporate bank account in Malaysia, you can either visit a branch or fill out an application through the website of the bank. Some banks allow you to open online bank account in Malaysia, enabling you to finish the procedure remotely. 
Complete the application
Complete the application form with the essential data, then provide the necessary details to the bank officials.
Submit the paperwork
You may submit the authorities the filled-out application form and the required paperwork either electronically or in person. The bank will check your documents and information after it has received your application form and the necessary supporting materials. 
Receive account information
Following approval of your application, the bank will grant you access to your account information, comprising your account number and any associated banking cards.
Initial deposit
Most banks require an initial deposit to activate your bank account. The amount varies depending on the bank and the type of account you are opening. The bank will inform you of the required initial deposit during the application process.
Documents expected to open a corporate bank account in Malaysia
Based on the financial institution and the sort of account you're opening, the paperwork you'll need may change slightly.
Most frequently, you'll require the following:
   

Identification paperwork like a passport

   

Proof of Address such as utility bills and lease contracts

   

Visa authorization or residency documentation

   

Bank reference letters

   

Paystubs or an employer letter serve as evidence of income.
Based on the sort of bank chosen to open a corporate bank account in Malaysia, you might also be required to provide biometric information, such as your fingerprint, for security reasons.
Is it possible to open online bank account in Malaysia?
Yes, you may open online bank account in Malaysia. Numerous financial institutions provide online banking services that let people and businesses establish and maintain corporate accounts entirely online without having to go to a physical location. Institutions like CIMB or Maybank make it possible to open online bank account in Malaysia by applying digitally without having to physically visit the branch. Though it's still possible that you'll need to go in person to a branch to present your accompanying paperwork.
Some banks may require an initial visit to a branch for document verification, while others may allow a fully online process. The procedure to open online bank account in Malaysia requires you to download the bank's app or go to the official website of the chosen bank. For fresh and existing clients, as well as residents and foreigners, there may be various procedures. As a result, it is always recommended to check with your preferred bank so you are informed of the process, the amount of time needed, and the necessary paperwork.
Is it possible for non-residents to open a bank account in Malaysia?
Yes, non-residents are able to open a bank account in Malaysia. Non-residents are able to create and manage bank accounts in Malaysia because of the financial services that many Malaysian banks provide. The particular rules and procedures, however, could differ from one bank to another. You must have a valid residence permit or the necessary visa for opening a  bank account for your Malaysian company.
Opting for a foreign financial institution like HSBC, Standard Chartered Bank, or Citibank may make opening a bank account in Malaysia simpler. These financial organizations, which are present in Malaysia and the UK, can assist foreigners in opening accounts and gaining access to additional banking services.
Best banks for opening a bank account in Malaysia
In Malaysia, you have a choice of various reliable banks where you can open a bank account. The best bank for you will rely on your individual requirements, tastes, and the services each bank provides.
Here are a few of Malaysia's leading banks that are well-known for their banking services: 
Maybank
Malayan Banking is the biggest and leading financial organization in the nation.  It gives customers a variety of banking services, such as such as fundamental current accounts, savings accounts, and Internet banking choices. It includes all sorts of banking amenities, like outstanding phone customer service, debit cards, and Internet banking. Their branches and ATMs are widely distributed across the nation. 
CIMB Bank
A well-known bank in Malaysia with a sizable following throughout Southeast Asia is CIMB Bank. It offers a variety of financial services, which includes Internet banking capabilities, Islamic banking, business banking, as well as personal banking for people and corporations. 
Public Bank Berhad
Public Bank is a trustworthy and customer-centric bank in Malaysia. It offers a variety of financial services, such as credit cards, financing, and current and savings accounts. They also provide multi-currency accounts, which are useful if you conduct a lot of commercial operations abroad. 
HSBC Bank Malaysia Berhad
HSBC is one of the biggest foreign-owned financial organizations with a large presence in Malaysia. Due to HSBC's global reach, it's a fantastic choice for foreigners as well. It might assist you in opening your Malaysian account before you travel there by accepting applications from non-residents. It offers both people and businesses a wide range of financial services, such as worldwide banking, wealth management, and assistance for international trade.
The cost associated with opening a bank account for your Malaysian company
Here are the costs associated with opening a bank account for your Malaysian company:
Service fees: For maintaining the business's bank account, banks can impose a monthly or yearly fee. In Malaysia, a lot of current accounts include a semi-annual service fee. The amount can change in accordance with the amount in the account. For instance, CIMB and Maybank charge about MYR10 for a typical credit amount of under MYR1,000. The fee can be avoided by keeping the amount over this level.
Initial deposit: Opening a bank account in Malaysia frequently requires an initial deposit. This is often in the range of MYR1,000, while for certain simple accounts, it may just be MYR 500. It's possible that keeping this sum in your financial institution will help you prevent or minimize recurring service charges.
Cheque processing charges:

Cheques are still often utilized in Malaysia, despite the fact that they could be losing popularity in other nations. There can be extra charges for issuing the checks if you need a chequebook for your business account. If you choose to utilize checks, there will probably be a processing cost of approximately 0.50 ringgit for each check.

Fees for transactions:

Various operations like transferring funds, withdrawals of money, cheque issuance, and other financial transactions may be subject to transaction charges from banks.

Foreign currency transactions:

If your business trades in other currencies, there can be expenses involved, including currency conversion costs or international remittance costs.

ATM charges:

The majority of institutions don't charges fees for ATM usage, but if you are using an ATM owned by some other organizations, you might have to incur a fee.

Debit card charges:

There is often a yearly charge of between 8 RM and 15 RM for Malaysian current accounts that include debit cards.
Book end-to-end experts consultation with Odint legal, accounting and company formation experts.
Whether you are a resident or a foreigner, opening a bank account for your Malaysian company can provide you with a number of advantages, including simplified wealth management and access to local financial services such as transferring money, making payments, and online banking. Although opening a bank account in Malaysia is not difficult, it is important that you have the proper paperwork before you can do so in Malaysia.
At Odint Consultancy, we excel in providing comprehensive support for opening corporate bank accounts in Malaysia. Our experienced team assists clients in selecting the most suitable bank, handling application procedures, and ensuring all required documentation is prepared. You can rely on us to simplify the procedure and make your experience with business banking hassle-free.