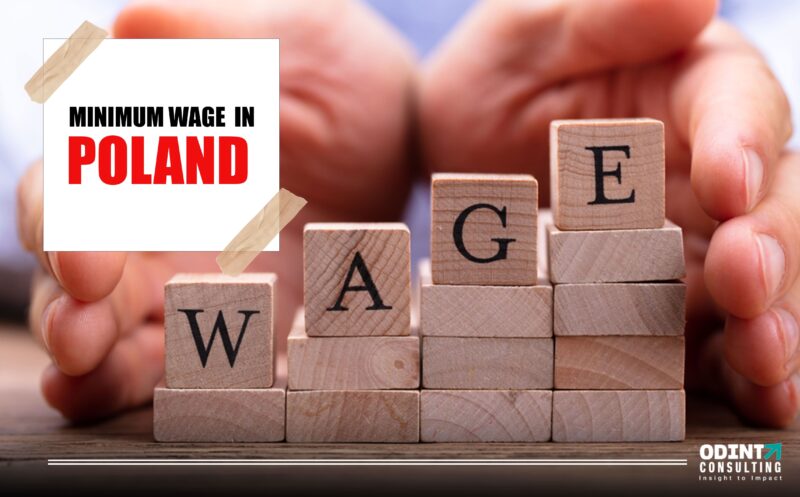 Poland is one of Europe's most industrialized regions, with a diverse variety of career opportunities and economic levels. Poland is an excellent option if you want to advance your profession, gain experience, and make a decent living. It is now one of the most quickly growing economies in the European Union, thus the future appears promising. The employment market is in decent form and it continues to improve.
According to the recent records, in January 2020, Poland's unemployment figure was at 2.9%, down from 3.8% in January 2019. 
The Minimum Wage in Poland
The mandated minimum permissible amount of payment for work is known as the minimum wage in Poland depending on an employment contract. Although not all countries have a minimum wage, it is usually important to individuals. It aims to relieve unemployment and provides some job stability because the staff understands that their wage will not go below a particular level. It also prohibits employers from engaging in corrupt behavior.
The minimum wage in Poland is established on a yearly basis. It was 2,100 PLN in 2018. The minimum salary increased to 2600 total PLN per month in the year 2019. In 2020, the overall increase to 350 PLN, representing a 15.6% rise.
Businesses in Poland that fail to pay the Polish minimum wage may face sanctions from the Polish government. The minimum hourly pay for builders has been adjusted from 14,70 gross PLN to 17 gross PLN. Since this firm, organization, or workplace might set a different work hour, the individual to work his norm, depending on a bit distinct visual. If a daily business work hours is a minimum of 6 hours, a 15-minute lunchtime at work is included with the workplace period.
The Average Wage in Poland
In Poland, the average monthly salary after taxes is roughly 5000 PLN, or just around 1250$. This graph depicts how Poland is a bustling metropolis not only on a nationwide but also on a regional scale. The median earnings in other key Polish cities, such as Krakow or Wroclaw, are markedly smaller.
If you are migrating to Poland, you should use the median earnings as a benchmark for any employment offers you get. Anything under the average salary will lead to low quality of life, particularly if you have to afford rent.
Minimum Wage in Poland according to the skills and sector of work
| Skills Set or the Field of Work | Wage Range |
| --- | --- |
| Financial Analyst | 6680 PLN – 1457 euro |
| Secretary | 3500 PLN – 763 euro |
| Construction | 5149 PLN |
| Accountant | 4570 PLN – 997 euro |
| Administration operations | 4082 PLN |
| Bricklayer | 3510 PLN – 766 euro |
| Dentist | 4500 PLN – 982 euro |
| Pharmacist | 5410 PLN – 1180 euro |
| Programmer | 7500 PLN – 1636 euro |