Poland is one of Europe's most industrialized regions, with a diverse variety of career opportunities and economic levels. Poland is an excellent option if you want to advance your profession, gain experience, and make a decent living. It is now one of the most quickly growing economies in the European Union, thus the future appears promising. The employment market is in decent form and it continues to improve.
However, whether you're moving to Poland for work or already working there, you should be aware of the minimum wage in the country. The minimum wage in Poland is an essential component of any nation's labor policy, serving as both an economic safety net for low-paid workers and a symbol of that nation's dedication to fair labor practices and social equality.
Through this article, we will briefly outline the minimum wage in Poland as well as its average hourly wage.
The Minimum Wage in Poland
The mandated minimum permissible amount of payment for work is known as the minimum wage in Poland depending on an employment contract. It acts as a safety net to guarantee that employees acquire a fair wage that meets their fundamental necessities and contributes to the maintenance of a respectable level of living.
Although not all countries have a minimum wage, it is usually important to individuals. It aims to relieve unemployment and provides some job stability because the staff understands that their wage will not go below a particular level. It also prohibits employers from engaging in corrupt behavior.
Businesses in Poland that fail to pay the Polish minimum wage may face sanctions from the Polish government. Poland has changed its minimum wage as of January 1, 2023. Presently, the minimum wage in Poland is PLN3,600.00 on a monthly basis and the present minimum hourly salary is PLN23.50. 
The Average Wage in Poland
In Poland, the average monthly salary after taxes is roughly 5000 PLN, or just around 1250$. This graph depicts how Poland is a bustling metropolis not only on a nationwide but also on a regional scale. The median earnings in other key Polish cities, such as Krakow or Wroclaw, are markedly smaller.
If you are migrating to Poland, you should use the median earnings as a benchmark for any employment offers you get. Anything under the average salary will lead to low quality of life, particularly if you have to afford rent.
Minimum Wage in Poland according to the skills and sector of work
| Skills Set or the Field of Work | Wage Range |
| --- | --- |
| Financial Analyst | 6680 PLN – 1457 euro |
| Secretary | 3500 PLN – 763 euro |
| Construction | 5149 PLN |
| Accountant | 4570 PLN – 997 euro |
| Administration operations | 4082 PLN |
| Bricklayer | 3510 PLN – 766 euro |
| Dentist | 4500 PLN – 982 euro |
| Pharmacist | 5410 PLN – 1180 euro |
| Programmer | 7500 PLN – 1636 euro |
The Economic Scenario of Poland
Poland's economy is one of the quickest increases in Europe. It is now seeing year after year of solid GDP growth. If you go to Poland, you may expect to live in a big city that is far more financially vibrant than other EU countries. The prime causes for this are cheaper incomes and taxation in comparison to its western neighbors. For these factors, several EU corporations have outsourced a portion of their activities to Poland since 2004.
Poland is not only a terrific place for youthful people to find work, but it is also an excellent place to establish a company in Poland. The city is constantly gaining new citizens from other areas of Poland as well as nations such as Ukraine, Belarus, and Vietnam. Finally, the level of life in Poland is high. Poland is safer than other European cities, and its essential authorities are higher than decent in Central Europe.
If you're planning a trip to Poland or other Polish cities, you might want to try out some of our other nation recommendations. 
Planning to Shift to Poland?
The minimum wage in Poland is determined by the occupation, talents, relevant expertise, degree of education, and international language proficiency. Profits vary based on the location in which the job is performed as well as the scale of the company. Anything over the minimum salary is considered to as fair compensation.
Building, manufacturing, transportation, food, medical, finance, and telecommunications specialists are in short supply in Poland. If you have experience, you can make good money in certain industries.
Poland's industry is emerging to be one of Europe's most efficient industries. Major cities provide several chances for recent graduates and there are also fantastic locations to enter the industry. Poland is a peaceful country with a decent level of living. Moreover, the world's top firms have their head office here. The nation's IT sector is one of the highest-paying sectors. Salary increases are also projected in the fields of cybersecurity and industrial digitalization. 
Minimal wages in Poland are defined as the total amount of payment that a company must pay income earners for labor completed during a specific time, which cannot be decreased by trade unions or existing contracts.
The company may assign you to work in a capacity other than that mentioned in your working visa, but only for a total of a month in a fiscal year, and only if the company notifies the voivode who granted your permission in writing within a week of the change. Your work is against the law.
The minimum wage in Poland is raised from PLN3,010.00 to PLN3,490.00 per month and from PLN19.70 to PLN22.80 per hour.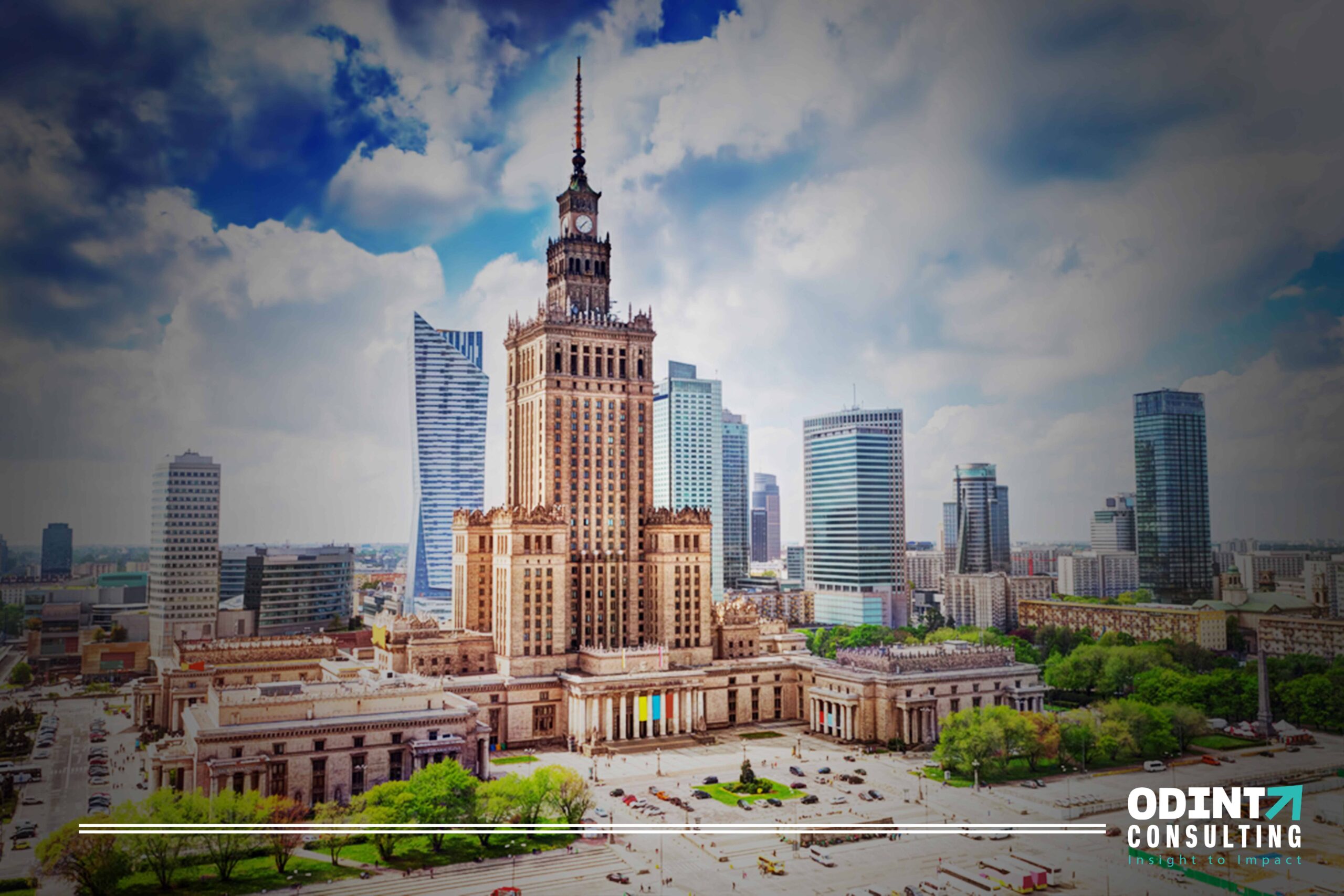 Setup your company and get European PR residency
Any businessman who wish to open a bank account in Poland should compare and study multiple offers concerning their service cost and quality of the banks….
Two types of administrations are in charge of the taxes in poland, government administration and local administration. There are twelve types of taxes in Poland. Read more..