The directors or the founders of a firm when setting up a business in India need to stay updated on the legal structure. The first rule of setting up a company in India is to gather all the necessary documents. Any minor mistake in the collection of documents can make your efforts go to waste. The company establishment process requires a lot of legal formalities to be fulfilled. In this article, you'll get to know about all the crucial documents that are needed to register a business in India.
Documents Required For Company Registration In India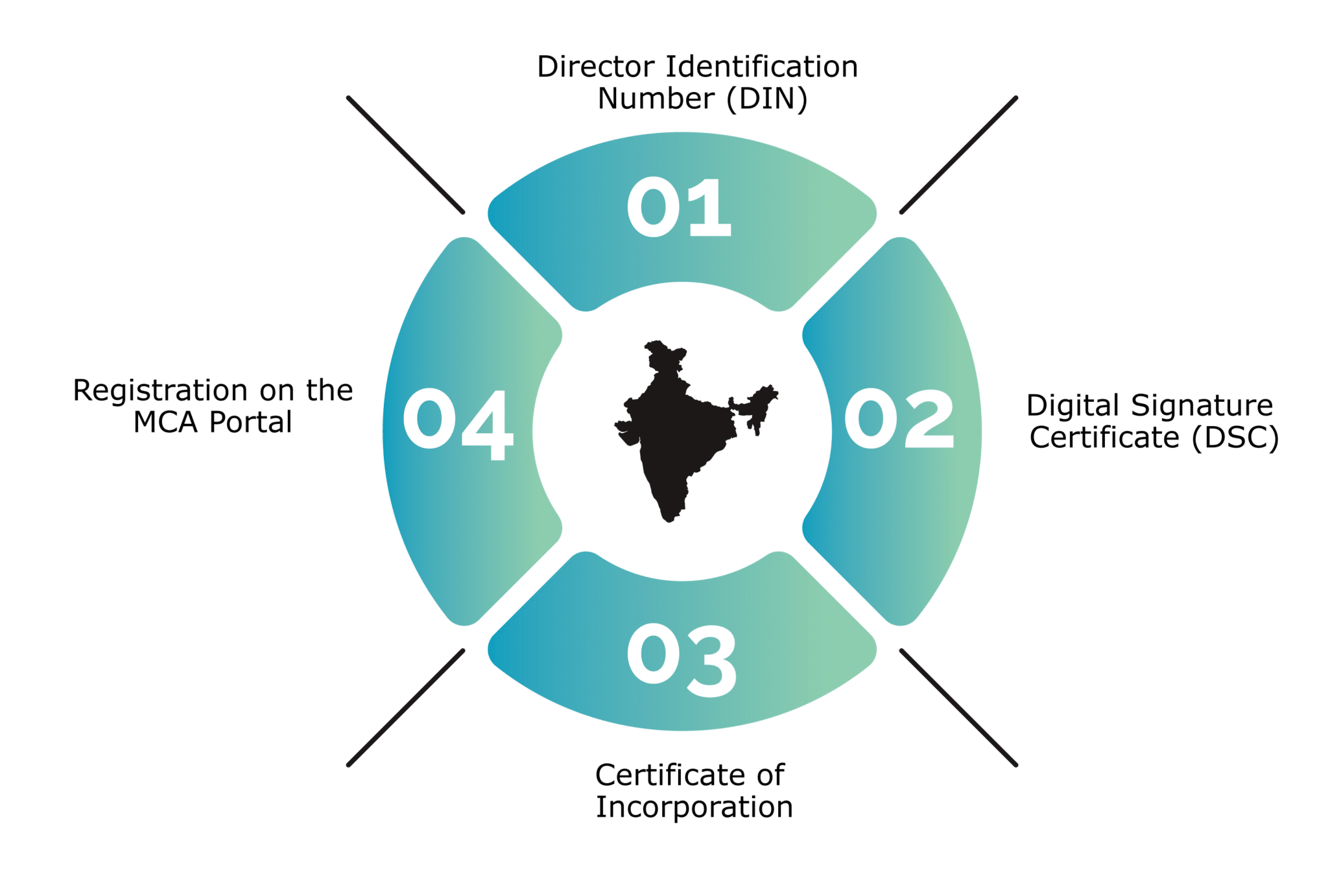 These are the main 4 documents that are needed when going for firm registration in India:
Director Identification Number (DIN)
Digital Signature Certificate (DSC)
Certificate of Incorporation
Registration on the MCA Portal
Some other essential documents that you would need to register your firm in India are PAN number, ROC registration, GST registration, PF registration, ESIC registration, and PT registration. These documents help in representing your firm's office address.
Digital Signature Certificate (DSC)
The Digital Signature Certificate is necessary for shareholders and directors when they have to register a firm in India. The DSC is used when important forms are to be submitted to the Indian government. The documents needed to get DSC usually differ depending on the type of applicant. Here are some key points one should follow when submitting the DSC application:
The candidate's sign should match the one in his/her ID proof.
The sign of the candidate should be in blue-colored ink.
The candidate's signature must be across his/her picture on the application form
The candidate must tag along all the necessary documents verified by gazetted officer, postmaster, and bank manager.
The Indian citizens would need the below-mentioned documents to obtain DSC:
Candidate's PAN Card
ID Proof
Bank Statements with the bank's signature (shouldn't be older than 90 days)
Bank Account Passbook
Passport
Address Proof
Driving License
Voter ID Card
Post Office ID Card
A photo ID card (filed by the Ministry of Home Affairs of State/Centre Government)
Aadhar Card
Any photo ID filed by the government and card which carries the candidate's sign
Water Bill (not older than 90 days)
Electricity Bill (not older than 90 days)
Property Tax Receipt / Municipal Corporation
VAT Tax registration certificate /Service/ Sales
Foreign citizens will need these documents to obtain DSC:
ID Proof
Verified copy of Applicant Passport
Verified copy of VISA
Address evidence
Verified copy of any other Address evidence filed by the Government
Verified copy of Resident Permit certificate
Book end-to-end experts consultation with Odint company formation experts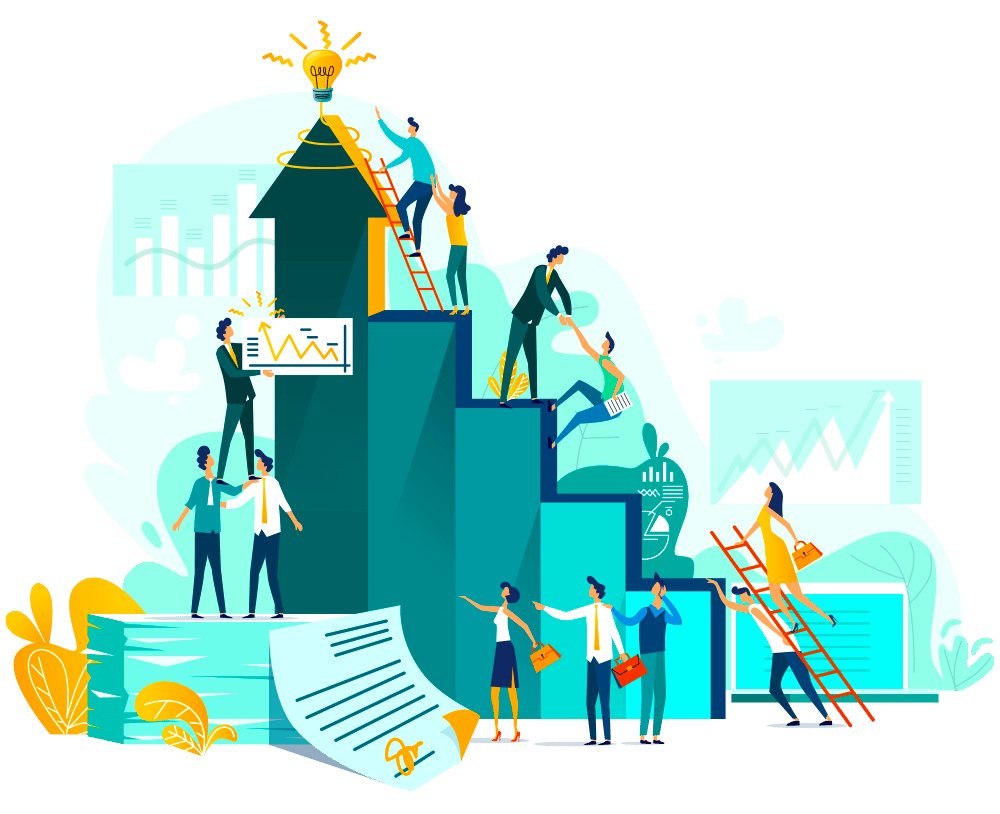 Director Identification Number (DIN)
DPIN is a basic requirement for an LLP partner or a company director. DPIN stands for Designated Partner Identification Number. A firm should have a DPIN number to file certain forms.
To register their firms in India, the citizens of India would need these documents for Director Identification Number:
PAN Card
The intended firm director must hand over a copy of the PAN card for firm incorporation. India's Income Tax office files a special ID number referred to as PAN, Permanent Account Number. The MCA uses the name of the director on the PAN card to consider all the firm-related matters. Therefore, the director must make sure that his/her name on the PAN card is free of any errors. If the name is to be changed after marriage or because of any other reason, a new PAN card must be issued.
Address Proof
The intended firm director must also hand over his/her address evidence. It must have his/her latest address and name as per the PAN card. Make sure that the document is not older than 60 days. 
Indian citizens can present these documents:
Voter Identity Card/Election Card
Aadhaar Card
Ration Card
Driving license
Passport
Electricity Bill
Telephone Bill
Residential Proof
To establish his/her firm, a director should hand over an address, as well as residence proof. His/her residential proof will help in validating the current address of the director. The residential proof should have his name as present on the PAN and must be 90 days old (maximum).
The below-mentioned documents count as a residential proof:
Bank Statement
Electricity Bill
Telephone Bill
Mobile Bill
To establish their firms in India, foreigners will need these documents for DIN:
Passport
A foreigner would need a passport as ID proof. The director should also get the verification of his/her passport done from the place it was filed. In case the language on the passport is different then the translator will translate it to English for proper verification.
Address Proof
Address proof should be submitted by the company's director and it should be verified as well. It must have the latest address of the Director, and his/her name. The document must be 1 year old, and not more than that. Address proof in any other language other than English is translated by the translator.
Following documents can be used by foreigners to display when asked for address proof:
Residence Card
Bank Statement
A government-issued form that shows the address
Driving License
Residential Proof
To establish a firm, a foreigner should hand over residential evidence and his/her address proof. Residential evidence confirms a director's present address. This document must have the director's name and present address. The translator will translate the document to English if it's in a foreign language.
Foreign citizens must submit these documents for their residential evidence:
Bank Statement
Electricity Bill
Telephone Bill
Mobile Bill
Registration on the MCA Portal
The documents needed to register a firm on the MCA portal are as follows:
Aadhar card
PAN card
Residence proof
Address proof
NOC by landlord
Firm details
Certificate of Incorporation
Here are the necessary documents to file for a Certificate of Incorporation:
DIN – Director Identification Number
DSC – Digital Signature Certificate
AOA – Articles Of Association
Form INC – 1, INC – 22, DIR – 12
Documents For Office Address Registration
Here are the papers that are necessary for a firm's rented property office address registration:
Scanned copy of electricity bill
Scanned copy of rent agreement or lease deed
Scanned copy of Aadhaar Card and PAN Card of the landlord
Scanned copy of NOC (No Objection Certificate) from the landlord
These are the papers needed for a firm's property office address registration:
Scanned copy of any utility bill
Scanned copy of property papers
Scanned copy of Property Deed of Sale Deed
Scanned copy of NOC
Documents Required For Company PAN Card
Indian citizens can apply for their business PAN card by completing their Form 49A (PAN request form for Indians, non-established businesses based in India, organizations established in India, and Indian firms). Foreigners can get their business PAN card by filling the Form 49AA (PAN request form for NRIs, firms registered away from India, and businesses build away from India). The PAN request form must be given with a copy of the Incorporation certificate. The Registrar of Companies files the Incorporation Certificate.
Documents Required For GST Registration
PAN card of all directors
Firm PAN card
Signatory's office evidence
Signatory's PAN card
Address evidence of all directors
Signatory's Aadhaar card
Bank information
Principal addresses evidence of the firm
AOA/MOA
The MCA incorporation certificate
Documents Required For ROC Registration
Memorandum of Association
Articles of Association
Documents Required For PT Registration
PAN card of the Director
Certificate of incorporation
Address proof of Director
Photocopy of Director
Salary data of workers
Address proof of the firm
Account record of the firm
Documents Required For PF Registration
Let's now learn about the list of documents needed to do PF registration:
Identity evidence (for instance Election card, Driving license, Passport, or Pan Card) of Directors
Incorporation Certificate
GST Registration Certificate
Paperwork with the list of all Directors plus their contact information
Paperwork with bank names and bank addresses
PF Statement and Salary
1st sale bill
1st purchase bill of raw material and machinery
Cross canceled cheque
Paperwork representing the employees joining date plus their father's name and DOB
Paperwork with the monthly record of the no. of workers
Record of all financial statements
Documents Required For ESIC Registration
Here is a list of documents needed to file an ESIC registration:
Trust Deed, Partnership Deed, MOA, or AOA
Registration Certificate or License filed under the Factories Act or Shops and Establishment Act
PAN Card
Certificate of commencing of production of CST/ST or Registration Number
Copy of bank statement or Cancelled cheque
Address Proof
Evidence with a list of firm partners
Any paperwork that represents proof regarding the starting date of business
Business Structures In India
There are several business entities in India. Let's have a look at all of them one by one:
OPC (One Person Company)
A Person Company or OPC is best for companies with just one owner or founder. This type of business structure gives you the chance of becoming a part of the business framework and create a great corporate life. The necessary documents to register as an OPC are DSC, PAN Card, DIN, ID proof, and address proof of the shareholder and the director as well. Another needed document is the address proof of the firm and rent contract if any. 
Sole proprietorship
It is the type of business entity that's under the hold of a sole owner. It's best for small enterprises or businesses with controlled investment. An individual that owns the sole proprietorship corporate entity is the owner of all the assets and property. To register as a sole proprietor, you will need the following documents, PAN card, Aadhar card, bank account information, and registered office evidence.
Partnership
A business entity with multiple owners is known as a Partnership. The founders or owners of this corporate entity are called partners. The revenue generated among the partners is shared as per the written contract. The mandatory documents to form a partnership are, residential proof of the firm and the partners, GST registration, bank account information, and the partnership deed.
Limited Liability Partnership
An LLP is a corporate entity created to offer limited liability to the partners. This business entity is a kind of corporate body in the eyes of law. The 2008 act offered these corporate entities the right to control their affairs separately. The important documents that one needs to gather to form an LLP are, partner's ID proofs, residential proof of partners and the company, and DSC.
Private Limited Company
As per the law, a firm is a separate legal structure from its actual founders. Once a company gets incorporated, it gets to keep directors and shareholders. Every person in a PLC gets termed as a company employee. The papers needed to register a PLC are DSC, PAN card, DIN, residence and address proof, AOA, and MOA.
Public Limited Company
A business with a voluntary group of members under the company law is termed a Public Limited Company. This type of business structure has a separate legal entity. The responsibility of PLC members is only limited to their shares. The important documents that are needed to form a Private limited company are PAN Card of all shareholders and directors, ID proof, DSC, DIN, address proof, AOA, MOA, NOC from the landlord, and Utility bill.
Once you are done picking up a business structure for your firm, you can move ahead to gather the necessary documents for firm incorporation in India.
Book end-to-end experts consultation with Odint company formation experts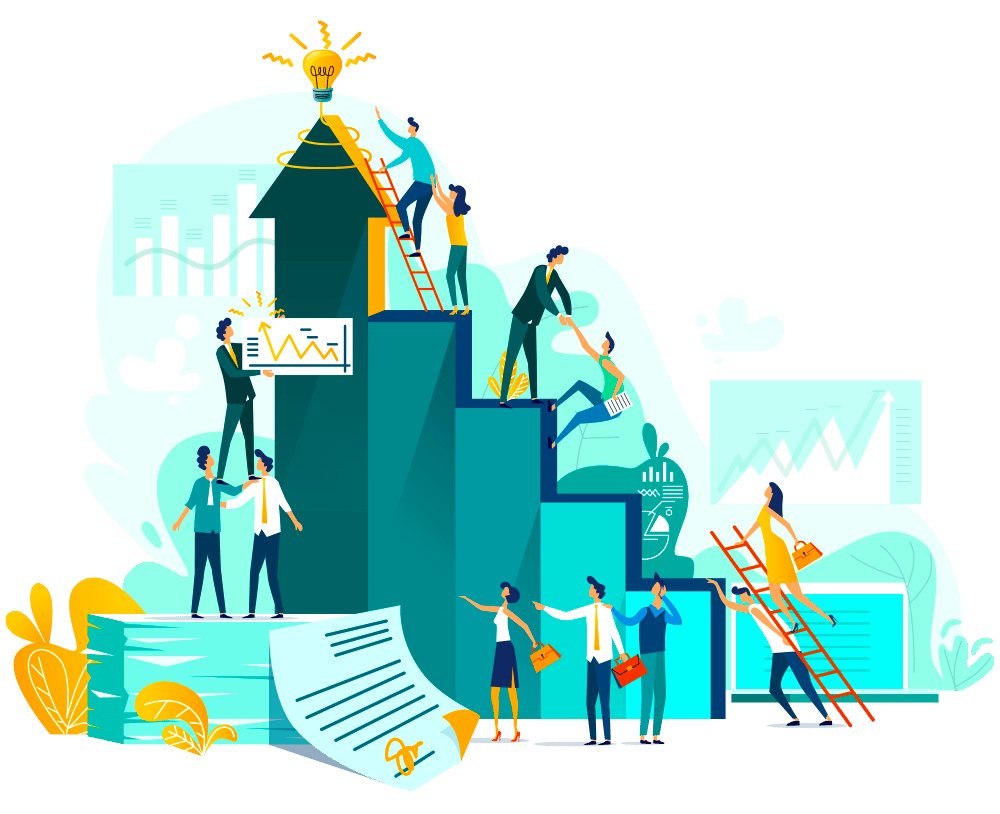 Now that we have reached the end of this article, we hope that by now you must be familiar with all the documents that are necessary to start a firm in India. In this article, we discussed all the documents that will lead both, an Indian citizen, as well as a foreigner to incorporate a firm in India.