Panama boasts a favorable business environment with a dependable banking system and alluring tax laws. In addition, the nation has strict laws governing banking privacy, free trade zones, and a highly skilled workforce. The country is now among the most popular jurisdictions for establishing businesses as a result of all this. However,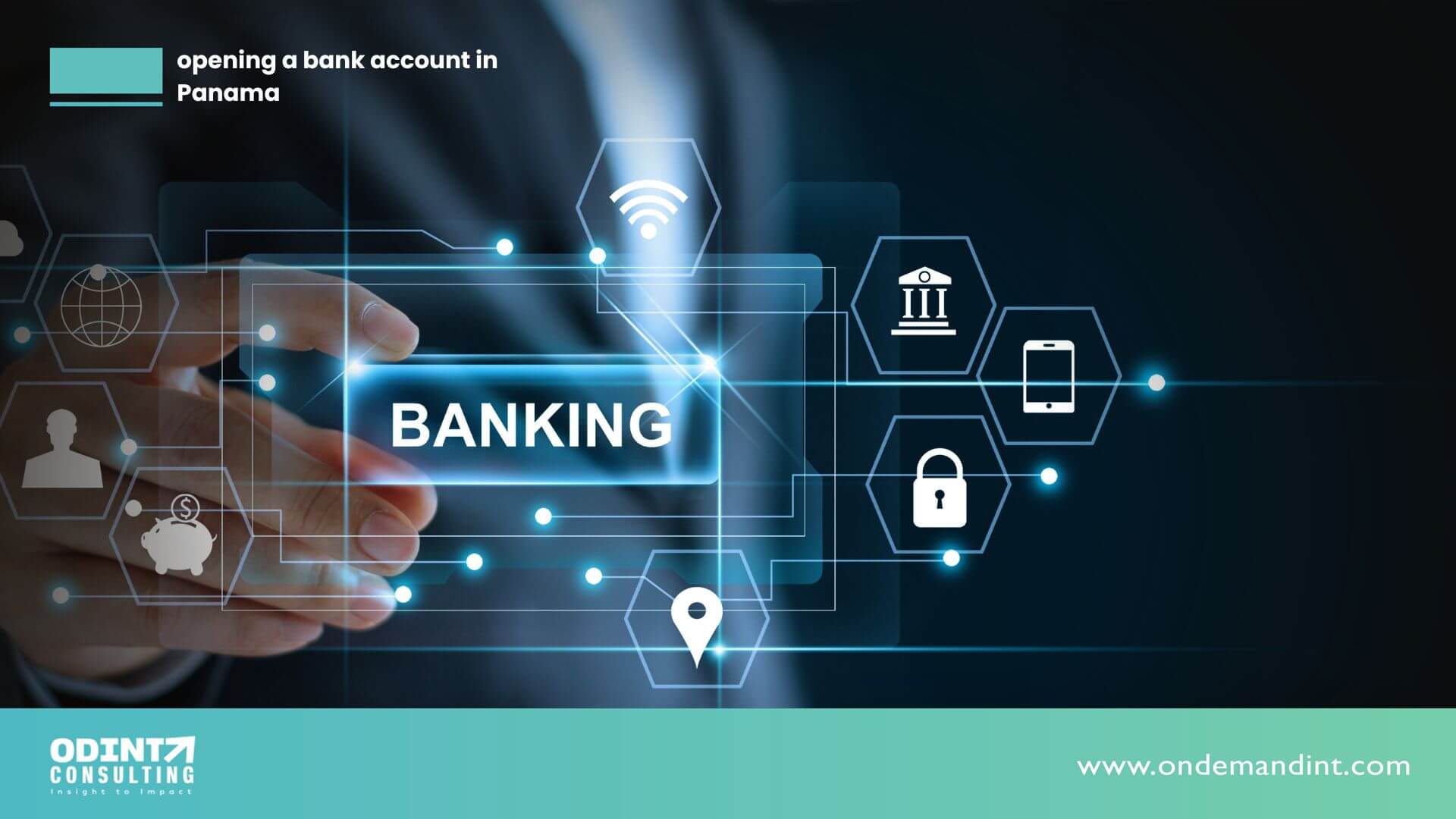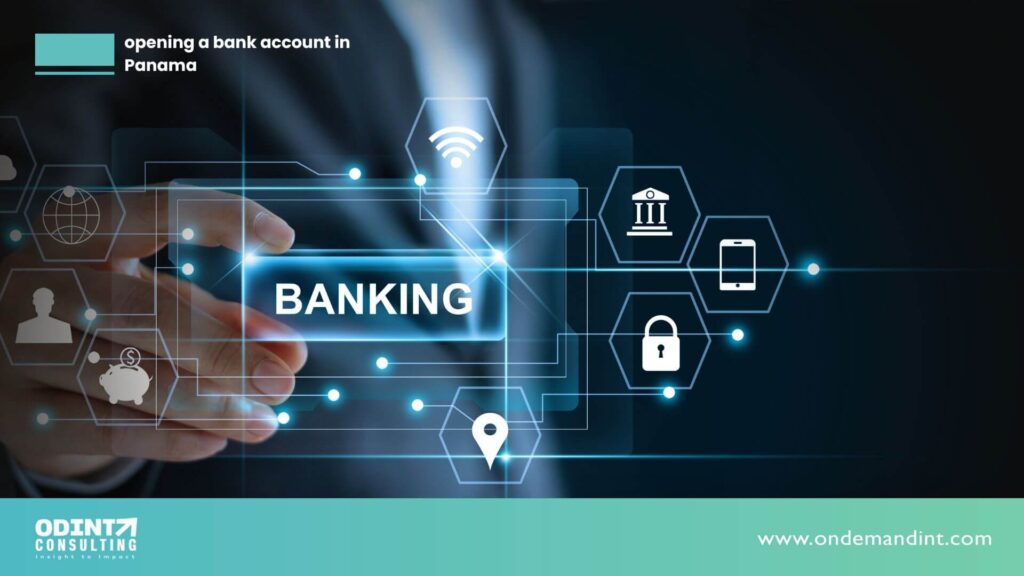 businesses frequently choose to have a bank account in Panama to monitor their financial activities and encourage long-term business growth.
Opening a bank account would give businesses established in Panama a more secure platform to handle everyday transactions since Panama has one of the most effective and reliable banking systems. However, companies must adhere to specific regulations and execute the process correctly to register a corporate bank account in Panama.
Types of bank accounts available for foreigners in Panama
Foreigners can open a variety of bank accounts in Panama, including the following:
Savings accounts
An ordinary bank account in Panama called a savings account allows you to deposit money and earn interest. Opening a savings account in Panama is simple as it involves making a minimum deposit.
Checking accounts
Checking accounts are a form of account that enables you to deposit and withdraw funds, make purchases, and keep track of finances. Certain accounts might come with a debit card that can be employed for purchasing goods or withdrawing cash from ATMs.
Time deposit accounts
Time deposit accounts are those forms of account that let you make deposits for a predefined period. This account offers an interest rate that's greater than a savings account. Additionally, the interest rate for such an account increases with the length of the deposit.
Multi-currency accounts
These accounts help you keep several currencies in one account.  If you must make purchases in several currencies or want to spread out your investments, this may be helpful.
Offshore accounts
People as well as organizations frequently use offshore bank accounts in Panama to safeguard their assets and benefit from advantageous tax laws. Compared to other forms of bank accounts, offshore accounts in Panama could have greater minimum deposits and stricter criteria.
Procedure for Opening a bank account in Panama
The step-by-step procedure for opening a bank account in Panama is discussed below:
Select the bank
Selecting the bank with which you want to register an account is one of the most crucial aspects of opening a bank account in Panama. You can open a corporate bank account in Panama at one of the many financial institutions available in the nation. You must take into account numerous variables while choosing a bank, such as financial services, costs, accessibility, customer support, and so forth.
Select the form of account
After deciding on a bank, you must decide on the kind of corporate account you want to open. You can open a savings account, an offshore account, or any other type of account that the bank offers.
Gather documents
Gather the paperwork that you must provide to the bank to open a corporate bank account in Panama, such as identification evidence, income statements, etc.
Complete and submit the application
Fill out the bank's given account opening form completely and include all relevant information. Send the completed form and supporting paperwork to the bank.
Approval 
The bank will examine the application and the provided documentation. Your account opening application will be accepted if all supporting documentation is accurate and authentic.
Activate the account
Your bank account will be set up once your application has been accepted. To activate the account, however, you must make the minimum deposit required by the bank.
Open a Panama bank account with ease and convenience. As your trusted financial partner, we can handle the entire process remotely, saving you valuable time and effort.
Paperwork needed to open a corporate bank account in Panama
To open a corporate bank account in Panama, you may submit the paperwork given below:
Incorporation certificate: It is a record by the Panamanian government issues confirming the establishment of your business.
Articles of incorporation: A written contract outlining your company's goals and organizational structure.
TIN: All Directors and stockholders shall be identified by their respective Tax Identification Numbers.
Reference letter: A letter of recommendation from a former bank.
Board Resolution: A decision from the business's board of directors approving the account's establishment and naming the signatories.
Identification record: All directors, and shareholders, must present legitimate identities, such as a passport or national ID card.
Can I open an online bank account in Panama?
Yes, it is possible to open an online bank account in Panama. Several financial institutions in the nation enable you to open a bank account remotely from any part of the world. To open an online bank account in Panama, you will typically need to follow the same procedures as for opening a traditional bank account, including providing the required documentation and completing the account application process. Some banks may require you to visit a branch in person to finalize the account opening process or to provide additional documentation. It's important to research different banks and their online banking services to find the option that best meets your needs and requirements.
Odint Consulting can assist you to open an online bank account in Panama and take advantage of Internet banking services. If you open an online bank account in Panama and get access to online banking services, you will be able to manage your account, send or receive cash, make payments on bills, and more all from the comfort of your residence or place of business.
Can non-residents open a corporate bank account in Panama?
Yes, non-residents can open a corporate bank account in Panama. However, the requirements and procedures for opening a corporate bank account may vary depending on the bank and the specific circumstances of the account applicant.
When creating a business bank account, banks in Panama usually demand the following paperwork from non-resident people or businesses:
Certificate of incorporation

Articles of incorporation

Identity cards or a driver's license

Proof of income such as a job agreement or an income tax statement.

A letter of recommendation from your existing bank stating how long you have had an account there and attesting to your excellent standing.
Some of the banks may require additional supporting documents and also may ask you to visit the bank physically to open a corporate bank account in Panama.
Factors to consider while opening a bank account in Panama
Here are certain factors that you must consider while opening a bank account in Panama:
Available branches in the nation

Closeness to nearby branches

Online banking services

quality of customer assistance provided by the bank

The capability of opening accounts for foreign nationals

Fees for opening, maintaining, conducting transactions, and using other services.
Which bank is best for foreigners in Panama?
Foreign nationals have the choice of opening a bank account in Panama either in a state-owned or private financial institution.
State-owned Banks
There are currently just two banks in Panama that are managed by the government: Banco National and Caja de Ahorros, the country's first credit union. These are reliable banks, however, foreign nationals who intend to open a corporate bank account in Panama in state-owned banks are required to present proof of permanent residency.
Private banks
There are many private banks available that are ideal for foreigners, including:
Multibank
Multibank is among the biggest banks in Panama and provides a variety of financial services in English. They have branches all around the nation and an experienced staff to help non-residents establish and manage bank accounts.
Banco General
Another significant bank in Panama that provides financial products and services in English is Banco General. Banco General International, a particular section of the company, specializes in helping non-residents create and manage financial accounts.
Global Bank
The Panamanian mid-sized bank Global Bank is well known for offering financial assistance to non-residents. Specialized staff is available to help with establishing an account and administration, and they provide a variety of financial services in English.
Opening a bank account in Panama can be a viable option for non-residents who wish to conduct business or invest in the country. Panama has a secure and expanding economy, and its financial institution offers a plethora of financial services in English.
However, while selecting a bank is beneficial to consider different elements, like types of services, fees, customer assistance, accessibility to branches, etc to select the bank that best meets your needs.
Looking to open a corporate bank account in Panama but don't know where to start? Let Odint Consulting help. Our team of experts has years of experience in assisting non-residents with opening a bank account in Panama. Contact us today to schedule a consultation and start the process with confidence.