Overview: Poland PR Permit For Indian Entrepreneurs
Poland is an official participant in the European Union and is located to the east of Germany. Poland provides temporary residence to investors in business who wish to set up a business within the country.
It is essentially required for the entrepreneurs to start the entrepreneurial activity for business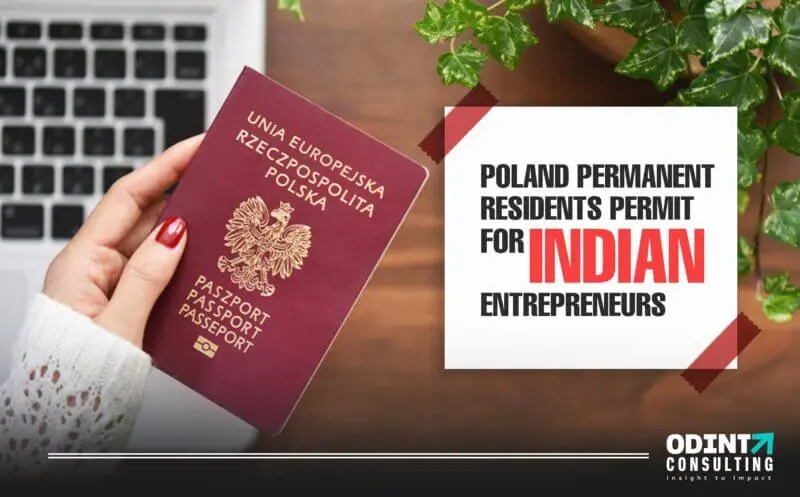 and show that they generate a minimum of 15,000 EUR of annual income in order to be eligible to be granted a temporary residence permit. 
Any Indian entrepreneur can make investments in the real estate sector as a way to earn money. However, after 3 years of securing an interim permit, the person can apply for permanent residency in Poland. Although, again after the next  3rd year,  they can get a residence permanently, as the resident may apply for naturalization to Polish citizenship. 
In this article, we will be going to discuss more in-depth the Poland PR permit for Indian Entrepreneurs and the various document required for it. So, let's begin with it.
How does Poland Residence Program work for Indian Entrepreneurs?
For an Indian Entrepreneur or investors, it does offer a Poland business visa to those who invest in businesses within Poland. The program does not require that entrepreneurs invest a huge initial capital amount.
It's all they have to do is establish a firm in Poland. In the course of a year, they have to make EUR 15,000 of income in order to be eligible for temporary residency along with the permit.
The more money you earn the longer the permit is offered. The applicants can invest in a variety of different types of assets. In fact, real estate is an option in the program.
The permanent residency will also be available shortly after. After 3 years, entrepreneurs are eligible to apply for permanent residency. In the next 3 years, following permanent residency, applicants can become naturalized.
There's also a citizenship-by-merit option. Entrepreneurs who contribute more than EUR one million to Poland may petition the Polish government to be granted citizenship on merit.
Book end-to-end experts consultation with Odint finance and legal experts
Who is Eligible to get a PR permit with Business Activity for Entrepreneurs?
Indian entrepreneurs who conduct business within the Polish territory can easily apply for a Poland permanent residence permit.
This authorization is also granted to an entrepreneur who has the intent to stay in Poland in order to fulfill duties as a director on the board of a business like an LLC Or when he is the shareholder in a joint-stock corporation.
Legal entities that engage in economic activities have to generate a specific amount of revenue to qualify for a license. 
Additionally, the legal entity has to create jobs or have the right tools to achieve them. 
Also, it must take action to ensure these conditions are fulfilled in the near future.
PR Permitted Businesses by Poland
The applicants can start their business firms in many types. However, the procedure of getting started for each business is different.
Restricted partnership
Restricted joint-stock partnerships
Limited liability companies
Joint Stock Company
NOTE: A foreigner who wants to form one of these corporations or partnerships does not require a permit to stay in Poland and obtain an employment permit in Poland. 
Documents required for the PR permit For Indian Entrepreneurs
Two copies of the application to issue this temporary residency permit which is completed in English letter
Four photos that meet the following criteria:

In good condition, color, and sharp;
Dimensions 35 mm x45 mm;
It must be made at least 6 months before the date of the application; 
The face will take up 70% to 80% of the image on a plain white background.
It clearly shows the eyes of an outsider, particularly the pupils.
The photocopy is an authentic travel document (original to review ).

Identify the amount earned for the fiscal year that comes from business as an entrepreneur. The acceptable income can be described in the previous paragraphs.
Display agreements with employees. Minimum 2 Polish citizens that have been employed by your company for more than one year.
All documents confirm your entrepreneur activity.
Documents verifying the coverage in health insurance.
Additionally, documentation confirms the existence of a stable regular income that is sufficient to cover the maintenance costs.
It is required to present a valid document that confirms the existence of a location of residence. Examples include the confirmation that you have registered, an agreement for renting an apartment, or another agreement that allows the use of space. A statement from a person who is entitled to living space to allow a foreigner in the residence.
Book end-to-end experts consultation with Odint finance and legal experts
A Permanent residence permit based upon entrepreneurial activity is obtainable by an Indian entrepreneur who can boost the amount of money he earns and the number of employees. If you are a member of the partnership, then immediately attempting to obtain a residence permit in Poland is not worth the effort. 
If you still have any queries related to the Poland Permanent Residence via investment for Indian entrepreneurs, we are ODINT Consultancy, here to help you out in each & every step of yours.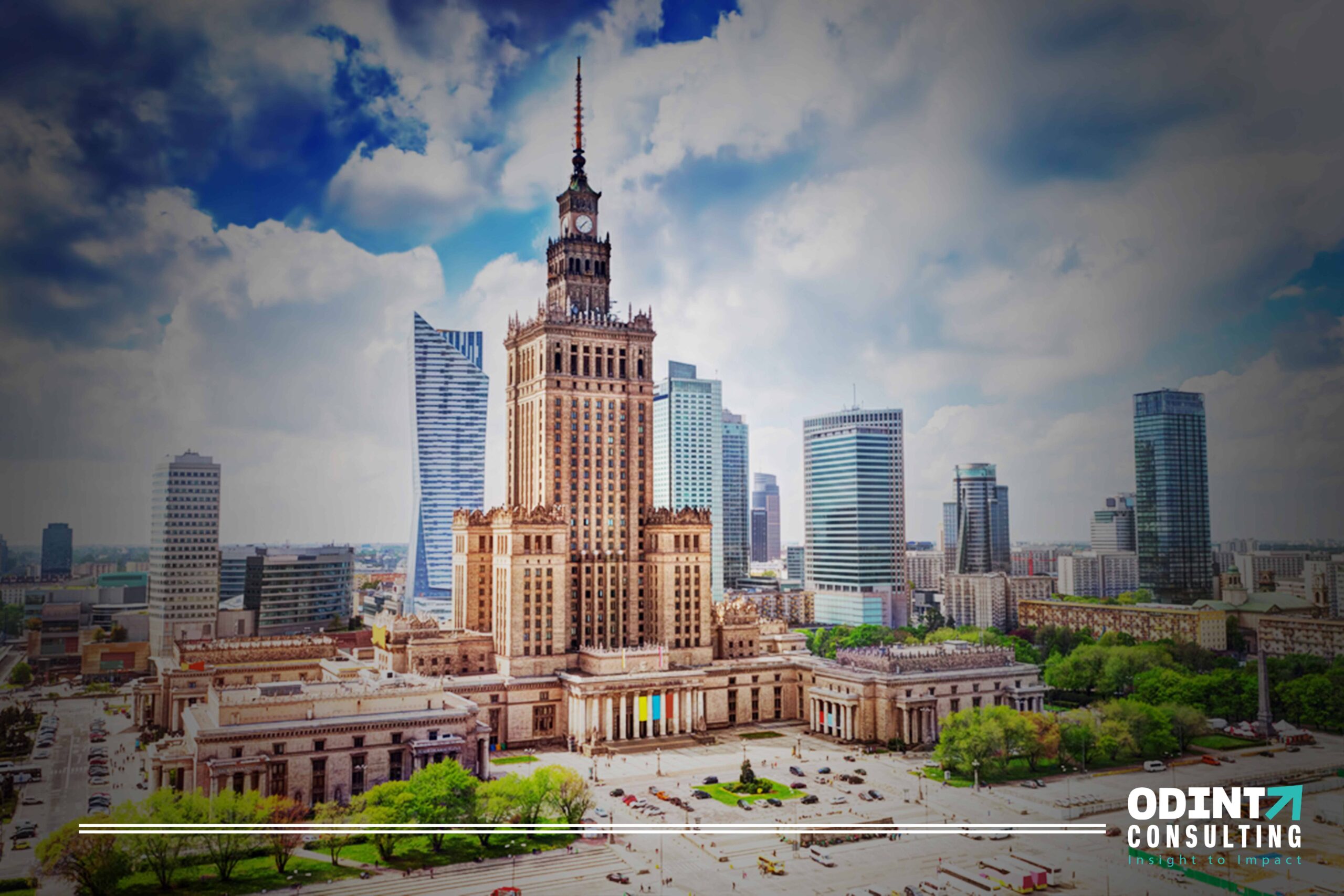 Setup your company and get European PR residency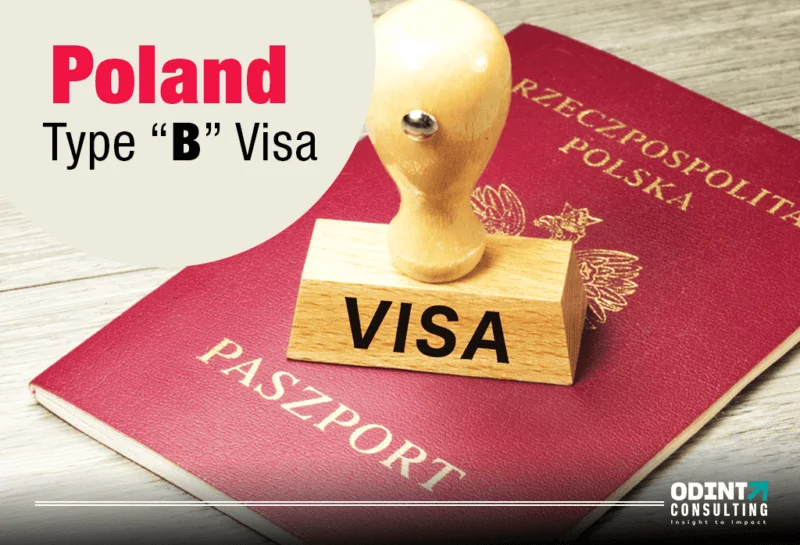 The Poland type b visa is non-immigrant immigration that permits you to visit and operate in Poland for the purpose of trade or travel and hospitality. B1 & B2 Visa and their purposes are explained in this article.
A PESEL Number is a national number for identification in Poland. It stands for Powszechny Elektroniczny System Ewidencji Ludności. This is a universal digital structure for population registration.
Meet Apurva Gaur, an accomplished and dedicated Company Secretary, whose passion for corporate governance and legal compliance has shaped her remarkable journey in the business world. With a wealth of experience and a keen eye for detail, Apurva has emerged as a leading authority in the field of corporate governance, earning accolades for her invaluable contributions to the companies she serves.