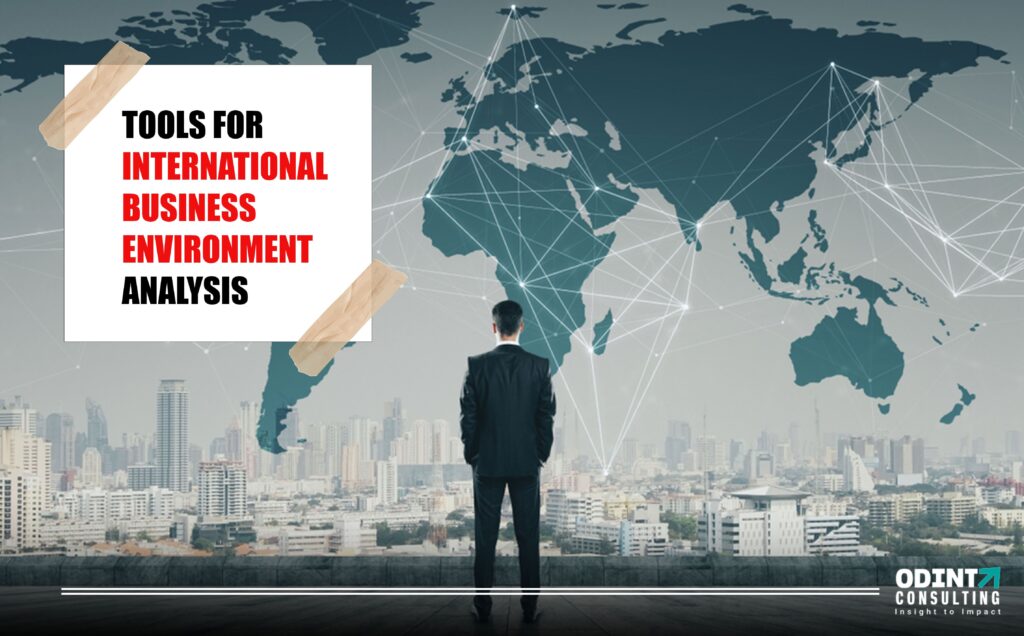 Tools for International Business Environment Analysis
Business analysis methods are essential tools for better understanding your employee's performance and planning for your company. There are many of general strategies to choose from, but some are more commonly utilized than otherwise.
Keep reading the blog below to know about the tools for International Business Environment Analysis.
It entails the gathering and presentation of data on environmental forces that influence the company. PESTEL analysis is a basic and effective method that may be used in scenario analysis to understand the significant external (macroenvironmental level) influences that may have an impact on the company. These forces can bring both opportunities and threats to a business. The PESTEL model considers legislative, ecological, moral, and social conditions.
PORTER'S Five Forces Model
Porter's five forces model is an assessment technique that uses five factors to assess a company's competitiveness and create a company's market edge. It's a structure for categorising and analysing the most important elements influencing the competitiveness in a given sector and its revenue level.
Michael Porter developed the 5 forces model in the year 1979 to properly appreciate how five primary core competencies impact the business.
These factors constitute the structure of the market as well as the level of competitiveness within it. An industry with minimal market structure, limited suppliers and service providers, but a plethora of alternative products and rivals, will be perceived as highly intense and, as a result, less appealing owing to its poor profits.
Every strategist's role is to assess a firm's competitive market position and determine what assets or weaknesses might be utilised to improve that situation. The instrument is incredibly helpful in developing a company's objectives since it displays how dominant each of the five primary factors is in a given industry.
New entrants as a risk:
This factor impacts how simple it is to break into a certain business. When a firm is profitable and there are few barriers to entry, frequency increases swiftly. Earnings begin to decline as most businesses fight for almost the same customer base. Existing companies must erect high barriers to entry to keep newcomers out.
When the following conditions exist, the threat of new entrants is large:
Brand loyalty is in short supply.
The components are almost the same.
Economies of scope are simple to accomplish.
Existing companies don't have copyrights, trademarks, or a well-established brand name.
There are no official regulations in place.
The expense of changing clients is cheap.
To enter into the industry, a little quantity of money is necessary.
Businesses today have few options for retaliation.
Suppliers negotiating power:
Manufacturers with strong negotiating power might offer their customers higher-priced or lower-quality natural materials. This has a direct impact on a purchasing firm's profitability since it must spend more on supplies.
Manufacturers have a lot of negotiating leverage when:
There are few raw resources that may be used as substitutes.
Suppliers have limited funds.
The idea of upgrading crude ingredients is very significant.
There are a few suppliers, but there are a lot of buyers.
Huge manufacturers represent a danger with forwarding integration.
Purchaser's negotiating power:
When customers' negotiating power is high, they can demand a significant discount or a greater quality of the product from sector suppliers. Lesser prices result in lower profits for the company, but elevated items typically result in greater manufacturing expenses. Manufacturer revenues are reduced in both circumstances.
Customers have a lot of power to negotiate when they:
They are threatening to regress in their integration.
There are several alternatives.
Customers cost picky.
Saving a lot of money or controlling many network connections to the ultimate customer
There are just a few purchasers.
The expense of moving to a different supply is little.
Current companies' competitiveness:
This influence is a significant factor in a company's competitiveness and profitability. In a competitive sector, businesses must fight aggressively for market share, resulting in poor earnings. When the rivals are pitted against each other, the competition is fierce.
There are several rivals.
The hurdles to leaving are substantial.
The increase in production is slow or declining.
There is no differentiation between the commodities, and they may be simply swapped.
Rivals are around the same size.
Brand loyalty is inadequate.
Replacements as a risk:
This force is particularly dangerous when customers can quickly discover replacement items at lower costs or of higher quality, and when purchasers may migrate from one item or service or the other at minimal expense. Moving from coffee to tea, for example, is completely free, as is changing from an automobile to cycling.
While Porter initially identified five forces that impact a business, researchers have urged that complementing be included as a sixth component. Complements boost growth for the principal product with which they are utilised, hence enhancing revenue potential for the industry and commerce.
Book end-to-end experts consultation with Odint company formation experts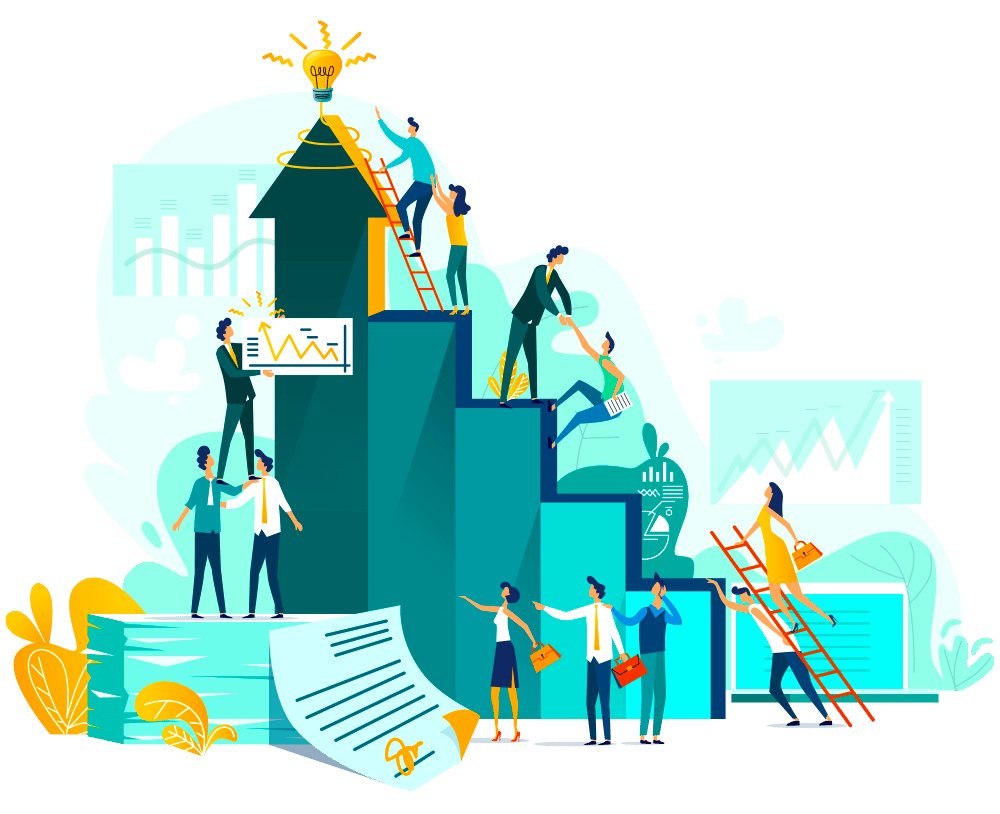 It is an evaluation of an institution's benefits and drawbacks, as well as the challenges and opportunities it encounters from the outside world. It entails the gathering and presentation of data on environmental forces that have an influence on a company. It's a concept that enables executives to combine information from an internal examination of the firm's pluses and minuses with information from an external review of opportunities and challenges.
SWOT stands for:
Strengths: The characteristics that provide a corporation with an edge over its rivals.
Weaknesses: Elements that can be damaging to a company if they are leveraged against it by rivals.
Possibilities: Advantageous circumstances that can provide a strategic advantage.
Threats: Adverse circumstances that may have a detrimental influence on the industry.
The firm's advantages and disadvantages are domestic and can be driven entirely, but opportunities and challenges are external and can only be anticipated and responded to. SWOT is a commonly used technique because of its simplicity and efficacy in concentrating on the most important issues that influence the company. The SWOT analysis is used to identify the pluses and minuses that are essential to meet the possibilities and challenges in a given circumstance.
Advantages:
Focusing on the organization's most significant internal and external elements.
It aids in the identification of future objectives.
Simple to comprehend
Starts a new investigation.
It's easy to make and put for using.
Disadvantages:
Despite the obvious benefits of doing the research, many executives and scholars harshly condemn it or refuse to acknowledge it as a genuine technique. It is a limited analysis with respect to many.
The following are the research's major flaws:
Factors are frequently perceptions rather than facts.
There is no universally accepted approach for distinguishing between positives and negatives, opportunities and dangers.
Descriptions of qualities, shortcomings, possibilities, and dangers that are overwhelming
There is no ranking of variables.
Elements are explained in a way which is far too broad.
SWOT parameters for progress:
The criteria listed below are crucial for producing an effective SWOT analysis. They remove the majority of SWOT's flaws and considerably enhance it:
In comparison to rivals, characteristics must be determined. It is important to define whether a part is advantageous or disadvantageous.
For each area, generate a checklist of 5–10 things. Avoid making a list that is either too small or too long.
Objects must be specified explicitly and as precisely as feasible.
For instance, a company's asset is its strong brand, which is powerful and estimated at $10 billion, the world's most valuable brand in the marketplace.
Statistics, not views, should be relied upon. Find some outside research or enlist the help of someone who can give you an objective perspective.
Action-oriented variables should be used. "Slow implementation of new items," for example, is an action-oriented flaw.
Performance of the Analysis:
The SWOT analysis can be done by a single entire demographic of people who are directly accountable for a firm's condition evaluation.
A basic SWOT analysis is easy to do and comprises several stages:
Identifying the company's primary strengths and weaknesses:
The organizational factors of a company are its strengths and limitations.
Any organization generally can be either a pillar of strength or a source of fragility. The management will have to analyse it based on the facts and conditions provided. If a commodity demonstrates the structural traits, it can be considered a strength. Otherwise, it does not supply any of the firm's operations benefits.
"What do you do differently or have more worth than your competing companies?" is a good question to consider while looking for assets.
In the event of flaws, ask yourself, "How might you improve and at the very minimum make up ground with your competing companies?"
The firm's assets may be used to determine the strengths and weaknesses, such as cash, infrastructure, expertise, property, copyrights, and so on.
Quality is a critical part of being successful.
Abilities
Administration, logistics, advertising, financing, human resource management, and R&D are some of the functional categories.
Heritage in the workplace
Operations in the production chain
For many companies, the profit margin is at 17%. It is great and would be regarded as a strength. However, if your rivals' average profit margin is 20% then your company's profit margin of 17% would be regarded as a weakness.
Recognizing possibilities and risks – External uncontrolled forces are a threat to new entrants:
Threats harm your business, therefore you should try avoiding them or protect against them.
Any outside influence can be a pillar of strength or a cause of vulnerability. The management will have to analyse it based on the facts and conditions provided. The organisation can only make educated guesses and rely on analyst predictions.
They occur as a result of developments in the macro-environment, the industry, or the acts of rivals.
External factors that, if taken into account, can provide an edge over its competitors.
PEST analysis is a study of the political, economic, societal, and technical aspects that influence a firm's effectiveness and activities in the surrounding environment.
PEST analysis is a quantitative aspect framework utilized in international business companies' environmental analysis aspect. It is part of the many physical evaluations and offers an insight into the numerous local and beyond environmental challenges that the organization must handle. It's a crucial strategic tool for determining overall growth or decrease, as well as corporate positioning, perspective, and operational strategy.
Factors of society:
It takes into account societal health-related awareness, growth rate, age structure, professional views, and an emphasis on security. The appetite for a firm's products or services and how that company operates are affected by the relevance of social issues. A population ageing, for example, may suggest reduced and less motivated labour.
Factors of politics:
It determines the extent to which the government intervenes in the economy. Political factors include the taxation system, labour standards, environmental regulations, trade restrictions, tariffs, and good governance. Political concerns might also include items and services that the state wants to offer or get, as well as those that it does not. Furthermore, administrations have a significant impact on a country's healthcare, economy, and infrastructure.
Factors of technology:
It takes into account technical factors like R&D, industrialization, technical progress, and the pace of technology development. They can create entry barriers, determine the minimum degree of enhanced effectiveness, and have an influence on the decisions. Moreover, changes in technology can have an impact on pricing, productivity, and creativity. PEST Analysis is said to have been invented by Harvard professor Francis Aguilar.
Economic considerations:
Job expansion, interest rates, currency rates, and the rate of inflation are all included. These characteristics have a huge impact on the way a firm works and takes decisions. For example, monetary policy affects the financial statement of the company and, as a response, how much it grows and develops. In a given economy, exchange rates influence the costs of exporting commodities as well as the supply and price of imported items.
Advantages:
The PEST Analysis is beneficial for four reasons:
It assists in avoiding the launch of initiatives that are prone to failure due to factors outside the control of businesses.
It aids in the detection of corporate or personal possibilities, as well as the early detection of important risks.
When beginning a new nation, area, or industry, it aids in the development of an impartial picture of the new surroundings.
It displays the manner in which the corporate environment is changing. This aids in the proper shaping of the company.
The first stage in performing a PEST analysis is collecting information. After then, the material must be assessed. Although numerous aspects of the outer environment are evolving, not all of them influence or may affect the company. As a result, it's critical to figure out which PEST characteristics indicate opportunities or risks for a company and only include them in a PEST study. This agreement commits to focus on the most important events that may influence the company.
Some of the aspects that under this paradigm:
Societal
Political
Economic
Technological
The most generic form of all PEST variants is PEST analysis. It is a very dynamic tool since a new component may be simply added to focus on one or more essential forces influencing the firm.
Book end-to-end experts consultation with Odint company formation experts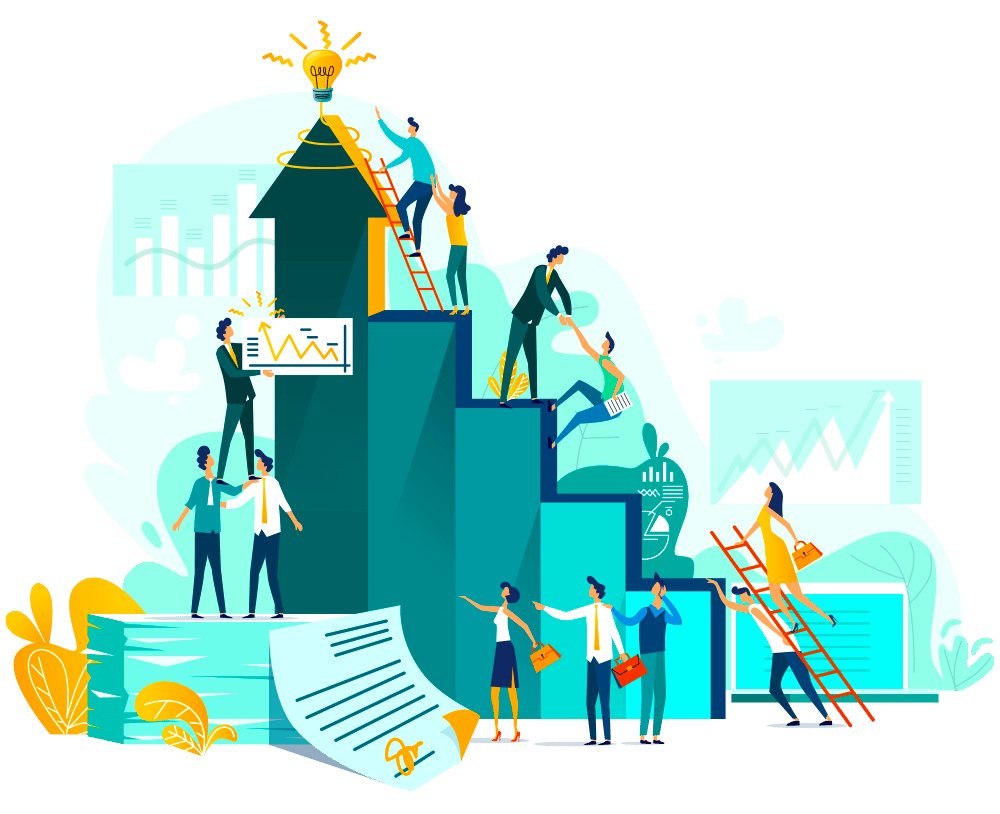 To summarize, transnational companies should participate in data collecting on all components of the environment, conform to the worldwide economic climate, and recognize susceptible regions. It should strive for a strong organizational culture and the adoption of best practices.
Read More: HR Outsourcing Services 
Leaders may use a business environment evaluation to investigate assets, shortcomings, possibilities, and dangers that they need to handle. As a result, such assessment is critical for the survival and advancement of commercial companies.
In order to prepare a master strategy, you must first analyse your firm's physical factors. This is a challenging task since it needs the collecting of a variety of information in order to get an accurate picture of what is going on. The firm may then make good judgments to continue its expansion based on this information.
Yes, changes in the business climate have an impact on corporate choices. A company's ability to work and succeed is influenced by a number of external factors. Changes in these external forces have an impact on how businesses operate. Likewise, technical advancements have an impact on corporate decisions. To summarise, transnational companies should participate in data collecting on all components of the environment, conform to the worldwide economic climate, and recognize susceptible regions. It should aim towards a better working environment and the implementation of best practises.