Start an Insurance Company
For the majority of individuals, insurance is a need for everything from driving their automobiles to safeguarding their houses. Although it is not an easy process to start an insurance company, with the appropriate focus and some hard work, you may make your goal a reality.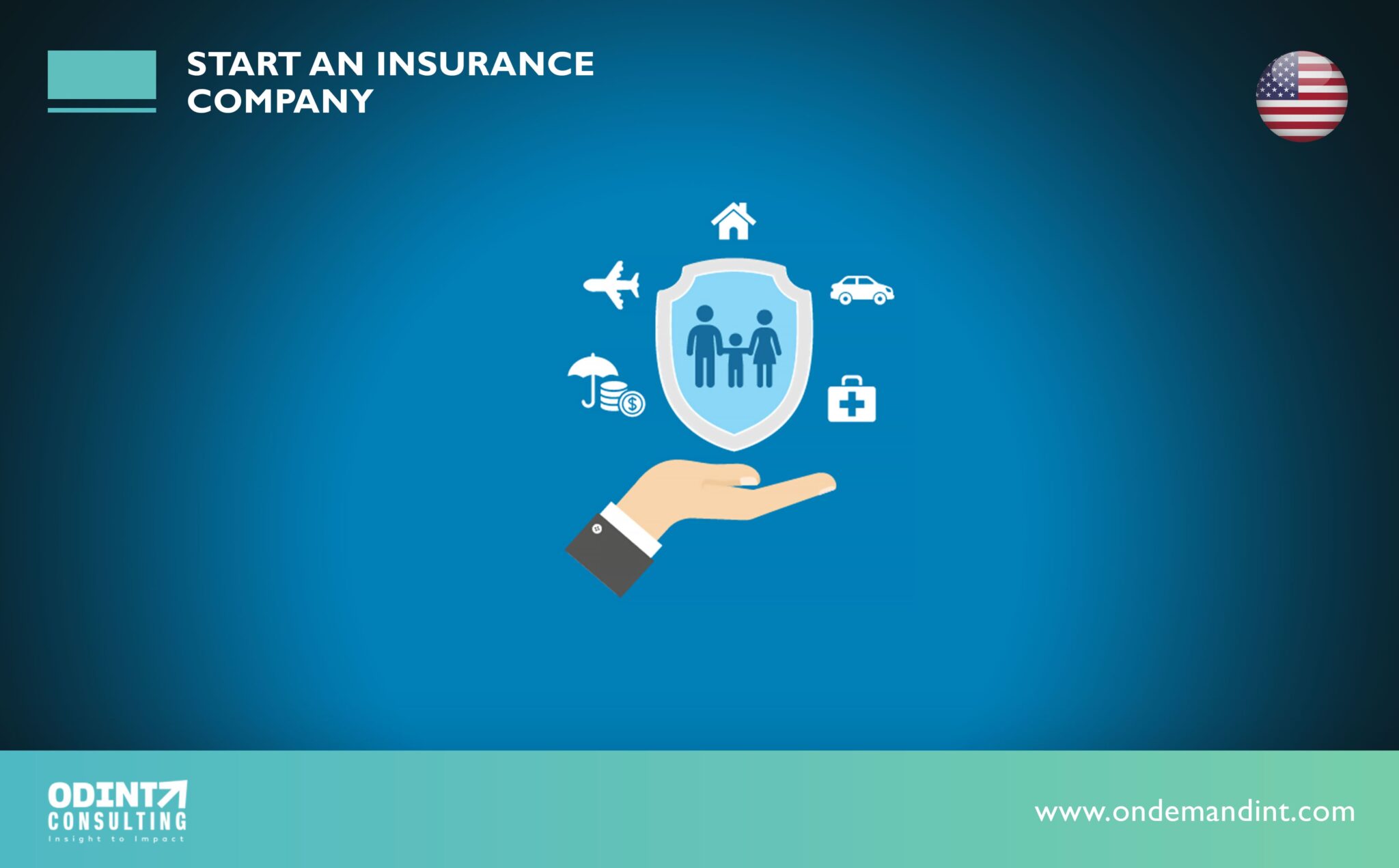 You might be a prosperous insurance agent who is prepared to begin a new phase of your career. Another possibility is that you're thinking about changing careers and the insurance sector appeals to you because of its possibilities for success and stability.
Regardless of your motivations, if you wish to register an insurance company, it might be a wise investment. But if you become a licensed agent, it takes a lot of preparation and work to get your independent insurance agency off the ground. So let's find out how to start an insurance company in 7 easy steps.
7 Easy steps to start an insurance company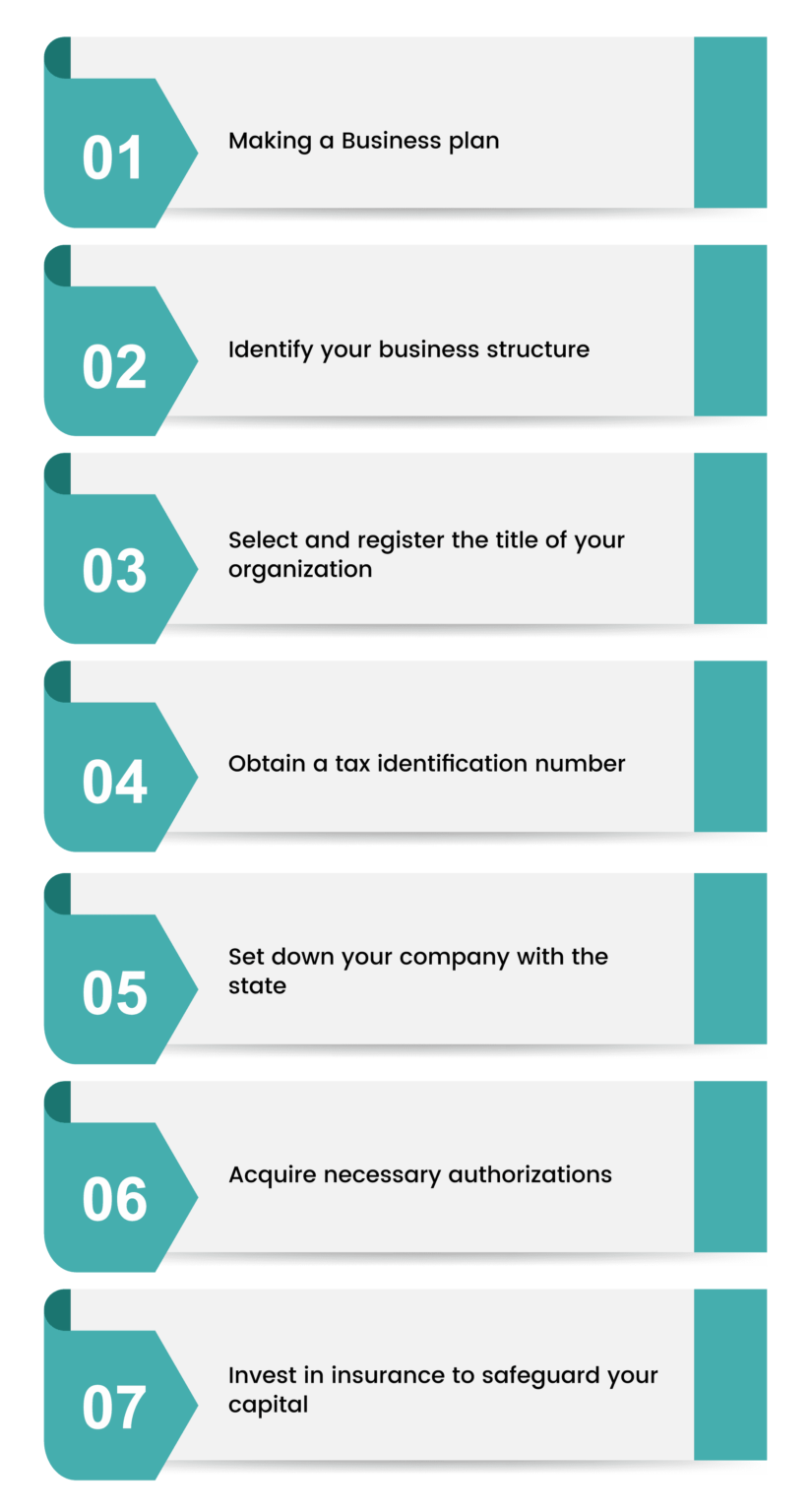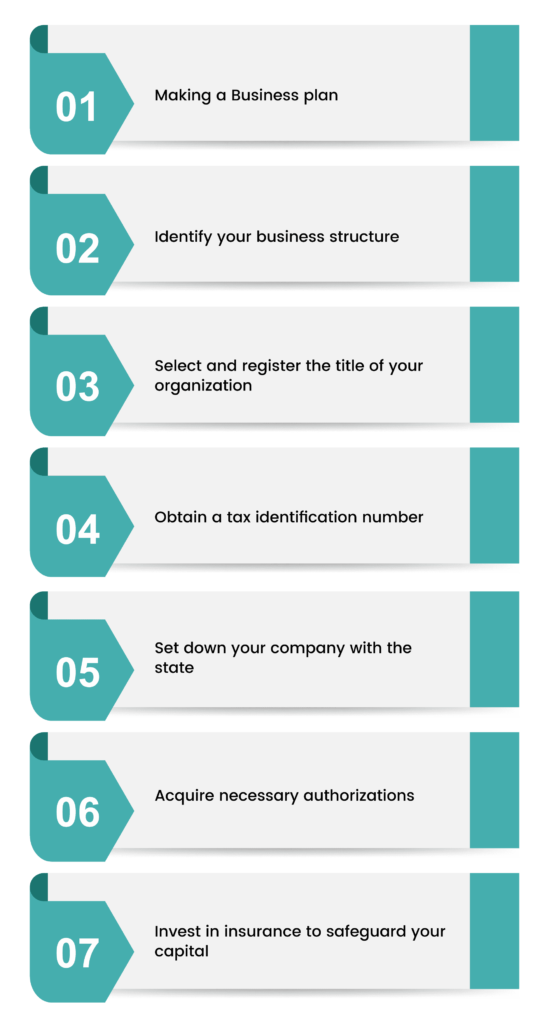 The following are the steps to start an insurance company:
Make a business plan.
Identify the business structure.
Select and register the title of your organization.
Obtain a Tax Identification Number.
Set down your company with the state.
Acquire necessary authorizations.
Invest in insurance to safeguard your capital.
Step 1: Making a business plan
The first step when you wish to start an insurance company is to plan your business.
A solid business plan for an insurance agency serves as a success road map and sets your insurance firm on the proper path. This document serves as proof of your dedication to any potential stakeholders, including shareholders, staff members, and insurance companies.
It also facilitates:
Set objectives.
Eliminate possible obstacles
Evaluate dangers
Determine your resources and monetary needs.
Over time, your business plan might need to be modified. Ideally, it will offer advice years after your insurance company is established.
Your business plan must, at the very basic level:
Identify the key players in the company and the person in charge of carrying out the plan.
Describe the insurance services and products you will offer, as well as your strategy for attracting clients.
Determine your target market, your suppliers, and your rivals.
Describe what makes you unique compared to the competitors.
Consider your dangers.
Include an early spending plan that accounts for startup expenditures and cash flow forecasts.
The basis for establishing a new business is a business plan. It assists you in locating your market, determining your target market, and selecting your business location.
Step 2: Identify your business structure
Your level of personal responsibility will depend on the way your business is set up. Hence, the next stage to start an insurance company is to identify your business structure.
There are numerous structures available:
Sole proprietorship
Partnership
Limited liability company (LLC)
Corporation
S Corporation
You'll also need to decide if you want your insurance agency to cooperate with a single insurer or with a number of different suppliers.
Agents who are captives (those who represent a single insurance provider) can make use of their brand's recognition and avoid having to persuade insurers to use them.
On the other hand, they are only able to offer a small selection of insurance products. For instance, State Farm employs a network of independent business agents that manage their businesses but exclusively market State Farm goods.
Other proprietors of insurance agencies frequently work as independent salespeople that represent various insurance providers. Independent agents may need to put in more effort to build and promote their brand among customers and insurers, but they can begin working with many different insurance companies.
Step 3: Select and register the title of your organization
The next step to start an insurance company involves selecting and registering the title of your organization. If you operate as a sole owner, your personal name automatically serves as the legal name of your company. However, a "doing business as" (DBA) name is another option.
You have the option to exercise your imagination and choose a name that:
Easy to pronounce and spell.
Meets the criteria of your state.
Conveys the advantages of your agency.
It is simple to search.
But take note: In order to avoid a company's name from misleading or deceiving the public, the majority of states forbid or restrict the usage of specific phrases. For instance, words like "bank" or "banking" are frequently prohibited.
After you've chosen a name, register it with the state's administration. There will probably be a little registration cost.
Step 4: Obtain a Tax Identification Number
All partnerships and corporations must use a federal employer identification number (FEIN) when submitting their taxes, per IRS regulations. This is one of the most crucial steps that must be considered to register an insurance company as this number is also required to apply for a company credit card or bank account.
You may utilize your Social Security number if you operate as a sole owner or a single-member LLC.
Step 5: Set down your company with the state
One of the crucial steps when an individual start an insurance company is to register with the state. Contact the office of your state's insurance commissioner as soon as you get your tax ID. For the purposes of state and local taxes, you typically have to register as a "resident business entity."
A registration fee and checklist will likely be required by your state to ensure that you are aware of and in compliance with all regulations.
Step 6: Acquire necessary authorizations
Another significant step that must be followed if you wish to register an insurance company is to acquire the necessary authorizations. Even though you are a licensed agent, you could still require a general business permit or license in order to conduct business legally. Using the SBA's Business Licences and Permits tool, you may determine which permits or licenses you need to hold.
The majority of insurance companies will undoubtedly need to submit an application to the IRS for an employer identification number. You can open a business bank account using an EIN.
Get a company license, a sales tax permit, and any other paperwork your state or local demands as part of this procedure. The insurance department of your state might additionally require that your company entity obtain a license.
To find out what you require, check your state's requirements, and make sure you are in compliance with laws, you could also contact state and municipal agencies.
Step 7: Invest in insurance to safeguard your capital
The last phase that you must follow to register an insurance company is to invest in insurance to safeguard your capital. The assets and organizational structure of your firm will determine the kinds of insurance your insurance company needs. Independent agents are already aware of the significance of carrying enough liability insurance. However, as a business owner, you must also take a number of other hazards into account.
Your general liability insurance shields you from client injuries and property damage.
Professional liability insurance sometimes referred to as errors and omissions insurance (E&O), shields you from litigation stemming from allegations of mistakes or oversights. Even having E&O insurance coverage in place is a requirement in some jurisdictions for business registration.
Commercial property insurance is also required if you purchase or rent office space. Including your building, furniture, supplies, and office equipment will cover the cost of repairing or replacing any stolen, lost, or destroyed company property. A company owner's policy might combine general liability and commercial property insurance (BOP).
The enormous expenses of a data breach or malicious software assault are shielded from insurance firms by cyber liability insurance. It pays for things like customer notice costs, credit monitoring costs, legal fees, and fines.
And eventually, if you drive for work, you should examine your auto insurance coverage. You'll need commercial auto insurance if you purchase a company vehicle. If you use your personal vehicle to get to work appointments, you might need to be hired and insurance for unowned vehicles (HNOA).
You are prepared to launch your business once you have a sound business strategy in place, the required licensing, and access to a wide selection of insurance products. As making yourself known in the community is crucial, just as with any other kind of business.
The success of your new insurance company depends on marketing. You may promote your insurance agency in a variety of ways to build brand awareness, from conventional methods like cold calling to cutting-edge techniques like boosting your social media presence or launching a blog on your company website.
Ensure that the target market identified in your initial company strategy is the focus of all of your marketing and sales efforts. For instance, you would want to market your company differently if you hoped to get leads from high-income communities than from middle-class or low-income communities. You'll achieve better results if you focus your efforts more.
It can be difficult for individuals to register an insurance company. But with perseverance, you can make your dream a reality. This blog can assist you to start an insurance company in 7 easy steps whether you've already started your insurance business or are prepared to do so.
For assistance in locating the insurance that is best for your company and in order to register your insurance company, consult with one of our qualified agents who can offer knowledgeable advice and aid with your inquiries.